Calling all campsites! Shout about your summer availability!
When: Wednesday 24th March
Time: 10am GMT
Co-hosted with Matt Sims, The Motorhome Holiday Company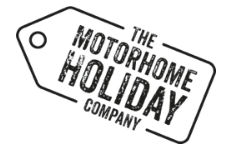 Motorhome Specialist Offers Free Service to Find Best Campsites With Availability for Summer Staycations
We are joined by Anytime user, Matt Sims, MD of The Motorhome Holiday Company Ltd to tell us about his national  'Campsite Availability eAlert' initiative.
With predictions for this summer to be even busier than that of 2020, many staycationers wishing to book a site to pitch their motorhome, campervan, caravan or tent are finding it almost impossible to make firm plans. It seems that many campsites are not yet accepting online bookings for the summer, because they don't want to process possible cancellations, and are therefore showing as not having any availability. There is also potential for some areas of the country such as Devon, Cornwall, the Lake District and South East coast to once again be swamped over the summer, leading to possible overcrowding.
So, in an effort to make things easier for these would-be holidaymakers, The Motorhome Holiday Company has launched a weekly 'Campsite Availability eAlert' service to update them with details of which campsites across the UK are open, taking bookings and have availability. 
This is a free service to you, join the webinar to learn more about letting Matt know about your gaps this season!
This webinar is best for: Camping, touring and glamping businesses
Existing Anytime users looking to fill up their free availability this summer.
The first 30 minutes will be a presentation by us and the remaining 30 minutes is for general Q&A, so please come and join in!
Featured Speakers:
Matt Sims
MD, The Motorhome Holiday Company Ltd
Vanessa Glossop
Communications Director, Anytime
Wendy Harris
Co-founder & Managing Director, Anytime