We've transformed over 500 businesses around the UK and Ireland so far
Join a thriving community of holiday businesses who've taken the leap to futureproof how they operate.
Like them, you'll save time, be more flexible, have more online visibility, serve happier guests and generate more revenue.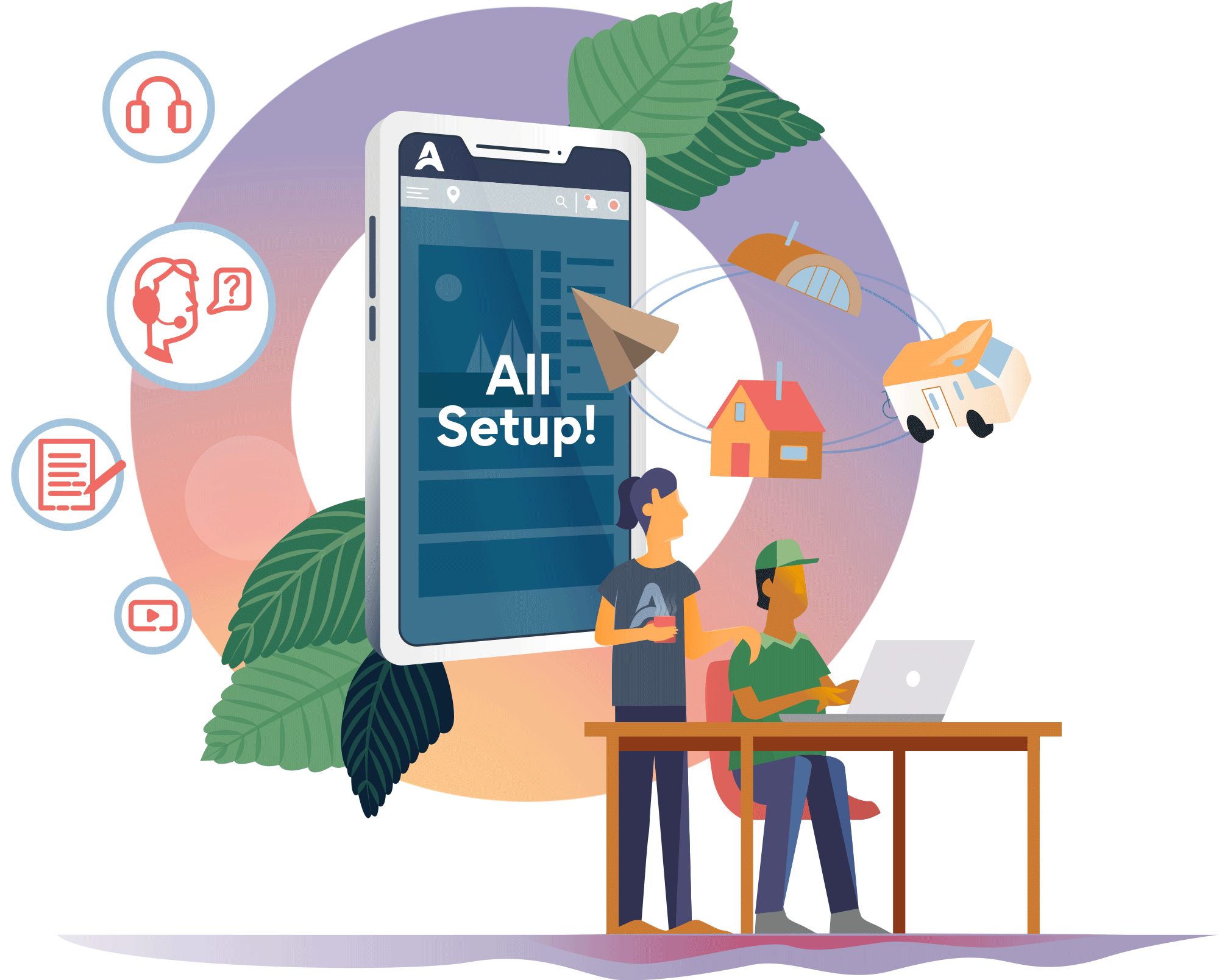 Receive the best support in the industry
We really get to know you!
Buy into the best team in the business. Along with your time-saving software, you have access to an expert, responsive support team and vibrant user community.
Fantastic resources like chatbot, videos, webinars, podcasts and user forums are always at your fingertips. Running your business has never been easier.
Enhance your business performance
Explore all the opportunities to do more while saving you time.
Receive online bookings through your website. Be more flexible and responsive to changes in the market. Quickly cope with booking cancellations and amendments. Sync availability with third parties to drive higher occupancy. Use automated communication to keep your guests in the know.
We've done the heavy lifting – just take the decision to make life easier.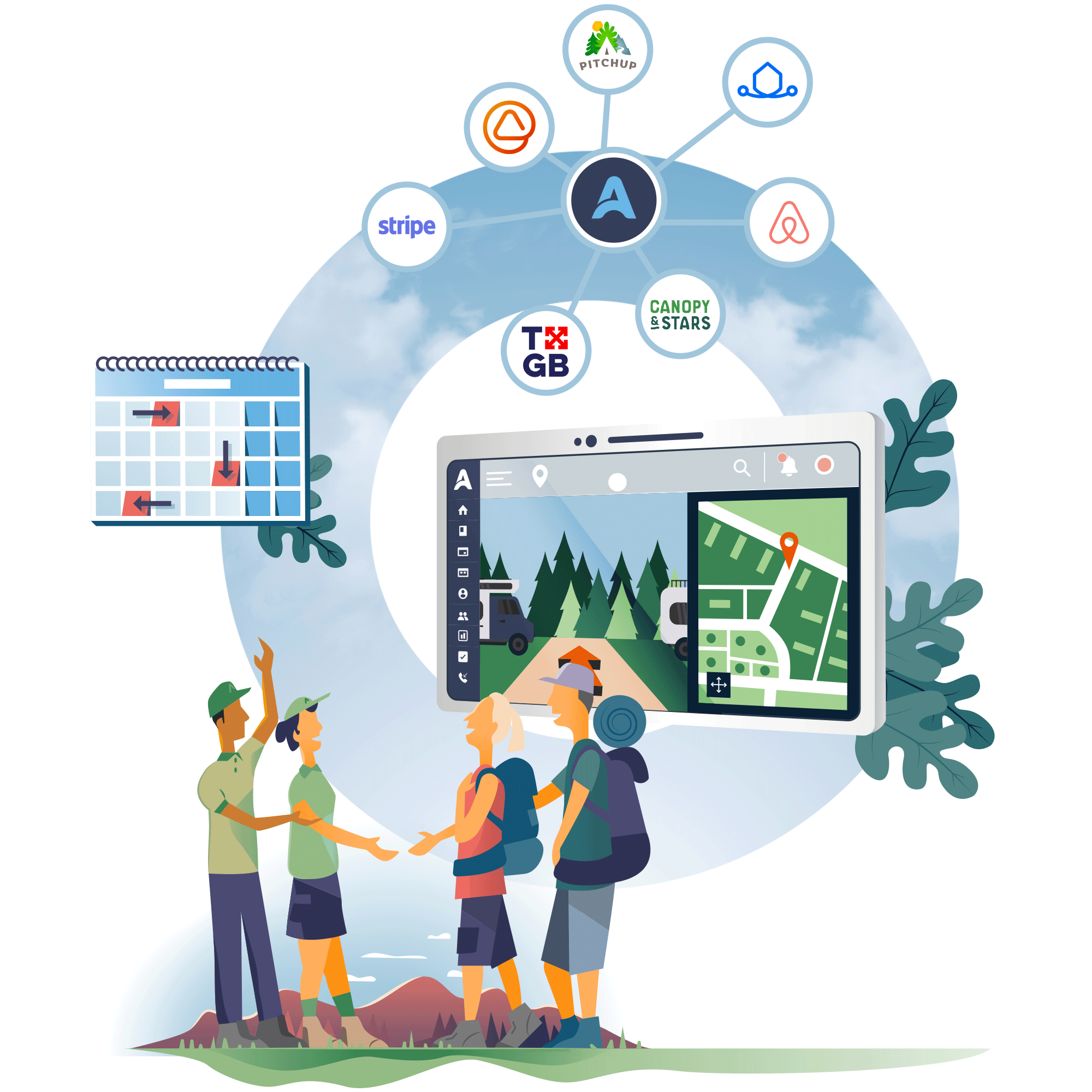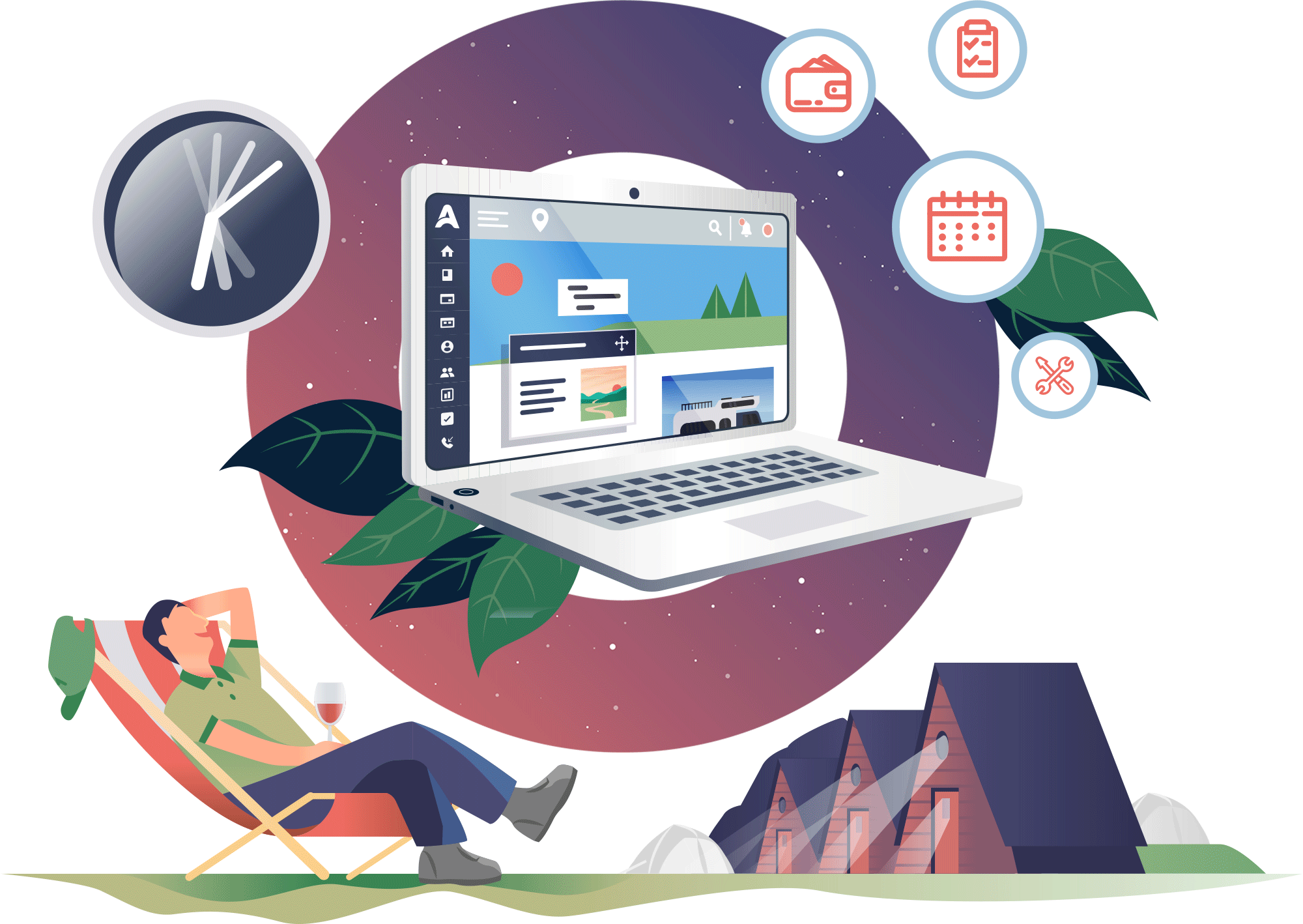 Enjoy the ease of managing your business
Put an end to late night enquiry management, ditch old processes and reclaim your inbox.
Our end-to-end tools are hassle free and fully supported.
Finally understand what it really means to streamline your operations and enjoy more me-time.
Deliver a great guest experience
Meet the expectations of your guests through every digital touchpoint of your business. Customise the system with your brand and your values from browsing, to booking, to check-out and beyond.
Relax knowing you are giving your guests the very best service using our automated emails and text messaging. Choose from partner services like site maps, virtual reality tours and digital guidebooks to really go the extra mile.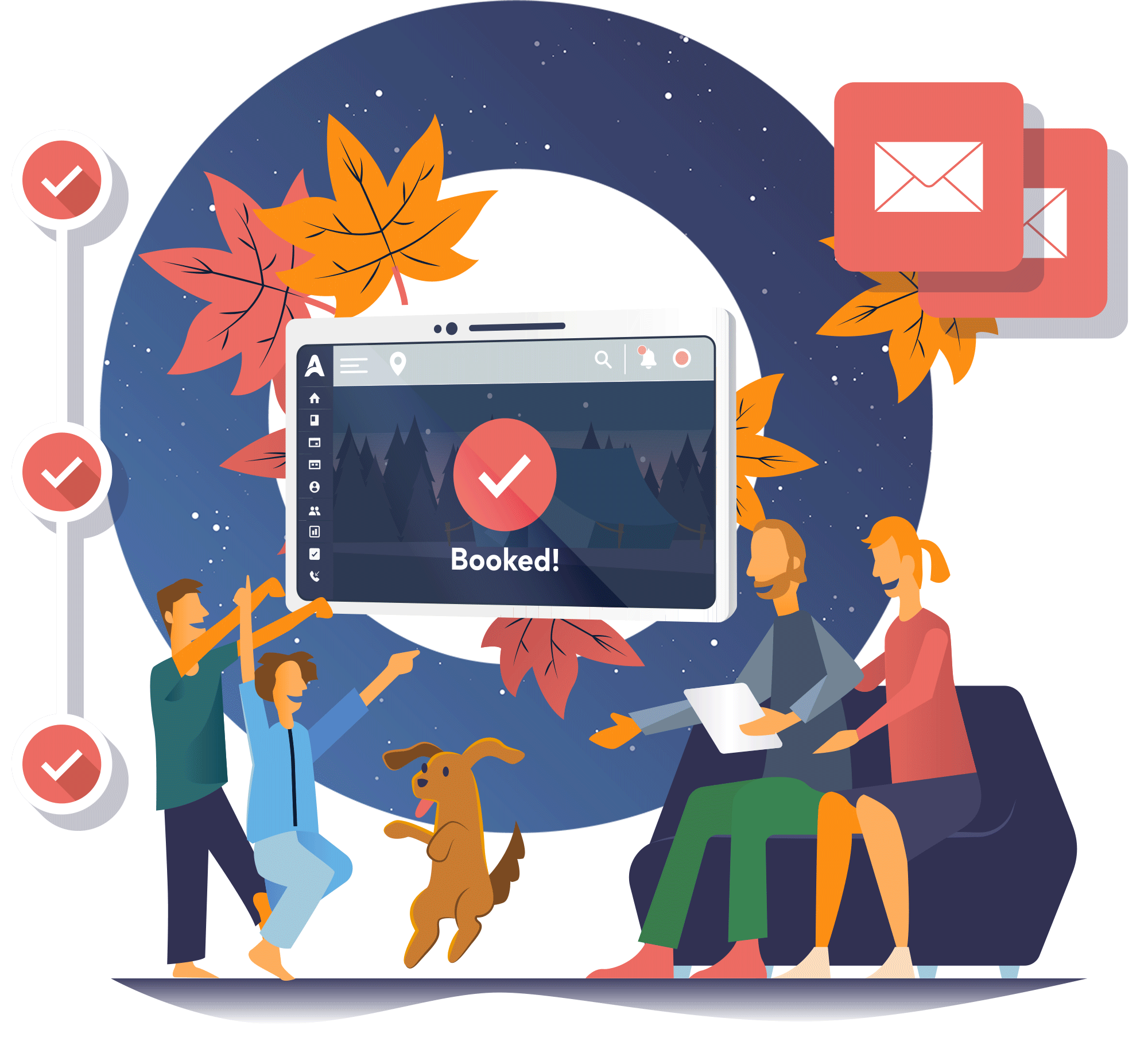 Your Digital One Stop Shop
We give you all the tools you need to significantly enhance and grow your business
Live availability and pricing
Allow instant, accurate online booking around the clock.
Track your guests
Always know who is coming, when they're coming and how much they've paid.
Instant payments
Take payment immediately from guests to secure the booking.
Automated and personalised emails
Automatically send your own branded emails, pre, during and post stay to to keep your guest in the know.
Flexible Features
Find solutions that perfectly match your business rules with our feature-rich options.
More exposure, more revenue
Whether using our website builder, booking management or both, increase online visibility for more booking conversions.
Bookings value we've processed to date
Number of bookable units on Anytime
Number of bookable nights per annum
Don't just take our word for it
Anytime is a trusted partner, see what our clients have to say about us.
"An excellent software. Very intuitive, clean and easy to view layouts and first rate support from a team who are clearly passionate about their product. This booking system is head and shoulders above the others we tested. Well done all involved."
Mark Barrow - Brook Cottage Shepherds Huts, Gwynedd
"We are so happy to have their booking platform for our campsite. What a refreshing way to do business - with an incredible team that take so much pride in offering their clients the BEST service. Thank you!"
Lisa Vickery - Macdonalds Farm, Cornwall
"Anytime Booking are an absolute delight to deal with. The team could not be more helpful. The system runs like clockwork and has taken an enormous amount of admin work out of our hands. I would highly recommend them."
Caroline Elliott - Wolf Watch UK, Shropshire
"Very easy to use and has helped the organisational aspects of our campsite massively. Would 100% recommend."
Thomas Buxton - Esholt Caravan Park, West Yorkshire
"Anytime Booking is the real deal. It's a fantastic user friendly platform for any camping, glamping or staycation business. It takes the sweat out of bookings and is backed up by fantastic customer service. Fully recommend."
Pat Smith - Bosinver Farm Cottages, Cornwall
"What can we say. Excellent service all round. Help and advice for all areas of the booking management system is easily accessible. Very quick to respond also, which is a big plus for our business."
The Team at Dreamweavers Campers, Norwich
We have a Trustpilot rating of EXCELLENT