Powering the outdoor holiday market around the clock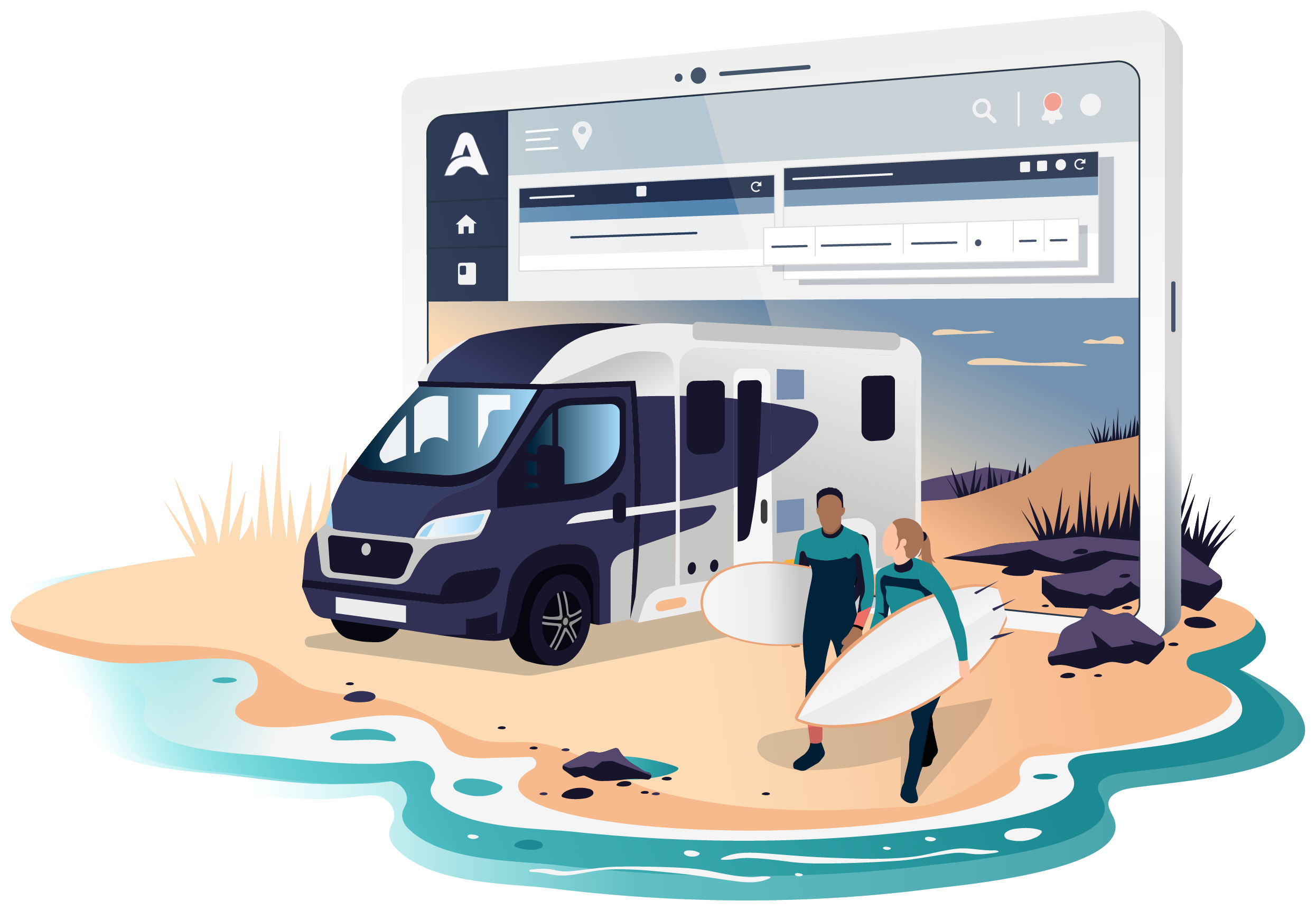 We are experts in online booking management and sales channel integrations for campsites, holiday parks, glamping sites, motorhome hire and holiday rentals.
"Superb software, they've thought of everything!"
Free Range Campers
We've got a 360 degree approach to helping you manage your bookings. From initial discovery, to sign up, go-live and ongoing support, we put total alignment with you, your business and your guests at the heart of what we do.
We've got the right software, the right team and the right industry relationships to give you everything you need to meet your goals.
Flexible booking management
Our easy to use software helps you seamlessly manage your bookings from start to finish. Anytime's innovative features take the hassle out of admin tasks while giving your guest the best booking experience.
Meaningful connections
Exposure on more channels brings an upturn in sales, driving third-party bookings directly into your Anytime diary. You can choose a gateway to process direct payments and plug into integrated services to help you enhance your guest communication.
Reassuringly easy website builder
If you want to put together an affordable, beautifully modern website to go with your new Anytime booking system, we can help with that too. You don't need tech skills to give your holiday business a new shop window in no time at all.
Receive amazing support with the fastest response times in the industry
Our people are a pleasure to work with and our software reflects the ease of doing business with us in person. We pride ourselves on the timeliness and quality of response to our clients. The lifeblood of our business is supporting you effectively when you need it, around the clock.
Average response time: 7 minutes
Average resolve time: 35 minutes
Bookings value we've processed to date
Number of bookable units on Anytime
Number of bookable nights per annum