Our availability calendar on your website shows your prospective guests when your holiday accommodation is available for rent and when it is already booked out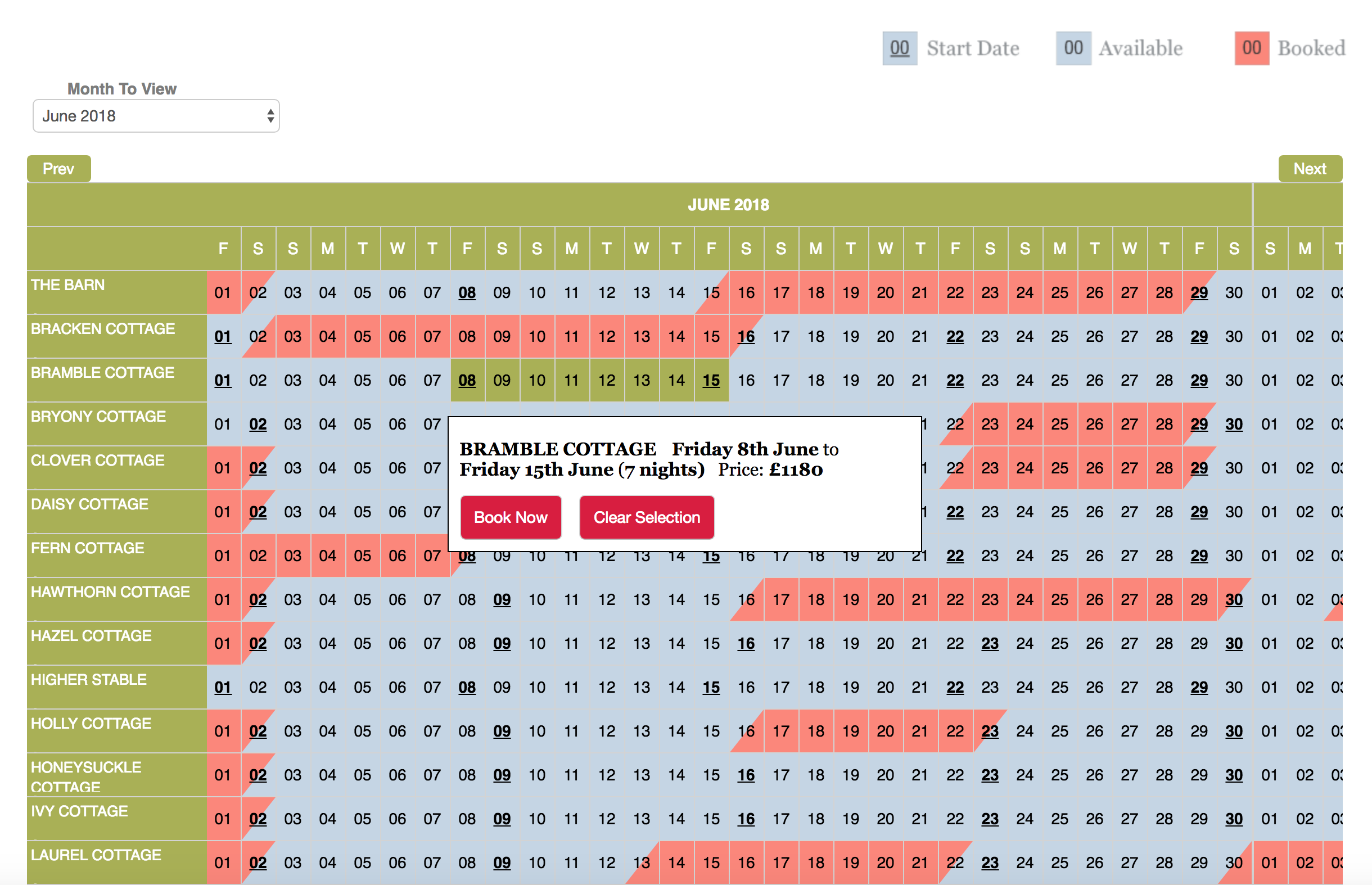 Multi-unit calendar
Our multi-unit calendar gives your guest an overview of all your properties, apartments, lodges, pods or pitches at a glance. They can click on a start and end date range to calculate the cost of the holiday before they head to the secure booking form.
Easily cut and paste the calendar code
If you are managing the content of your website and don't have access to a web developer, you can copy and paste our calendars directly onto the appropriate website page.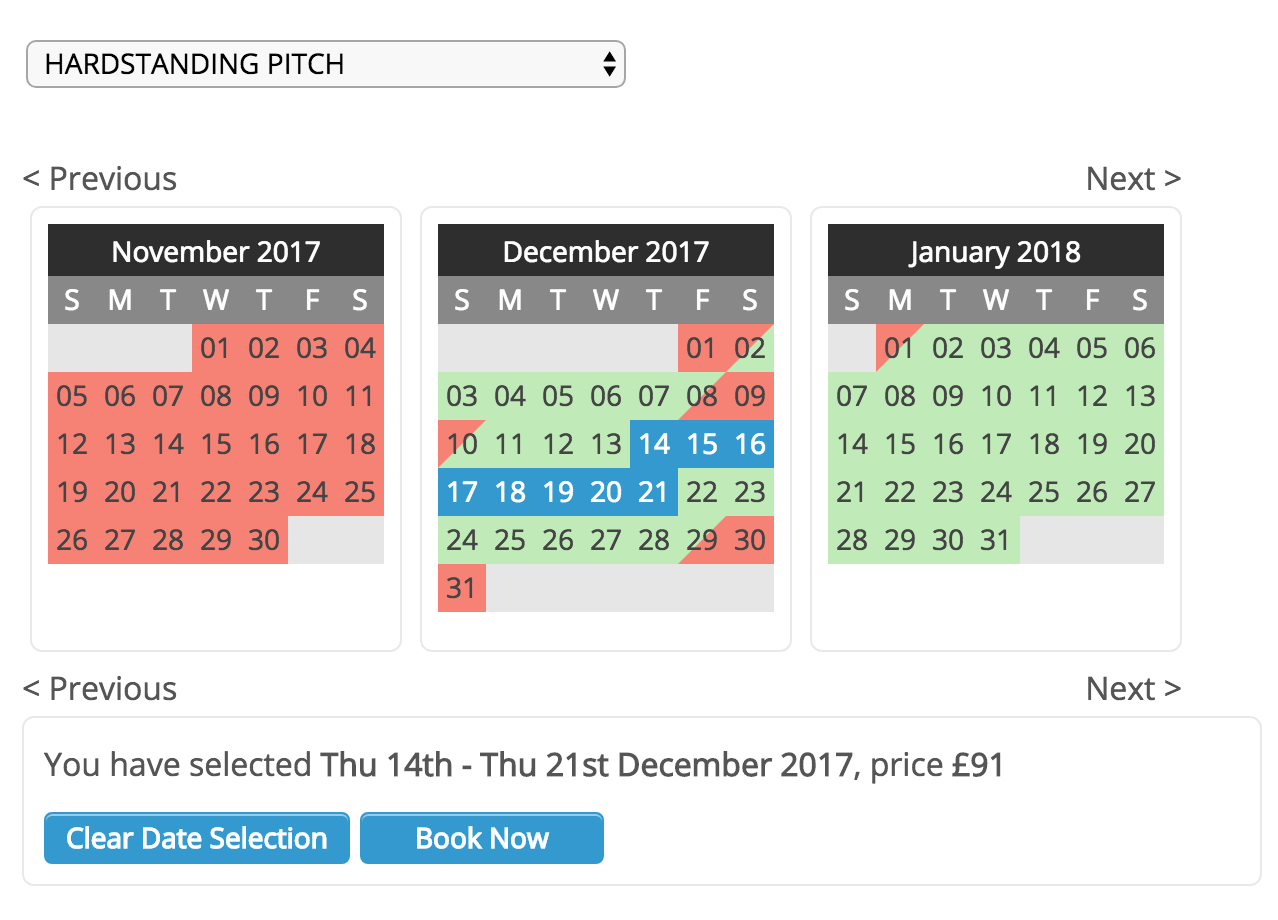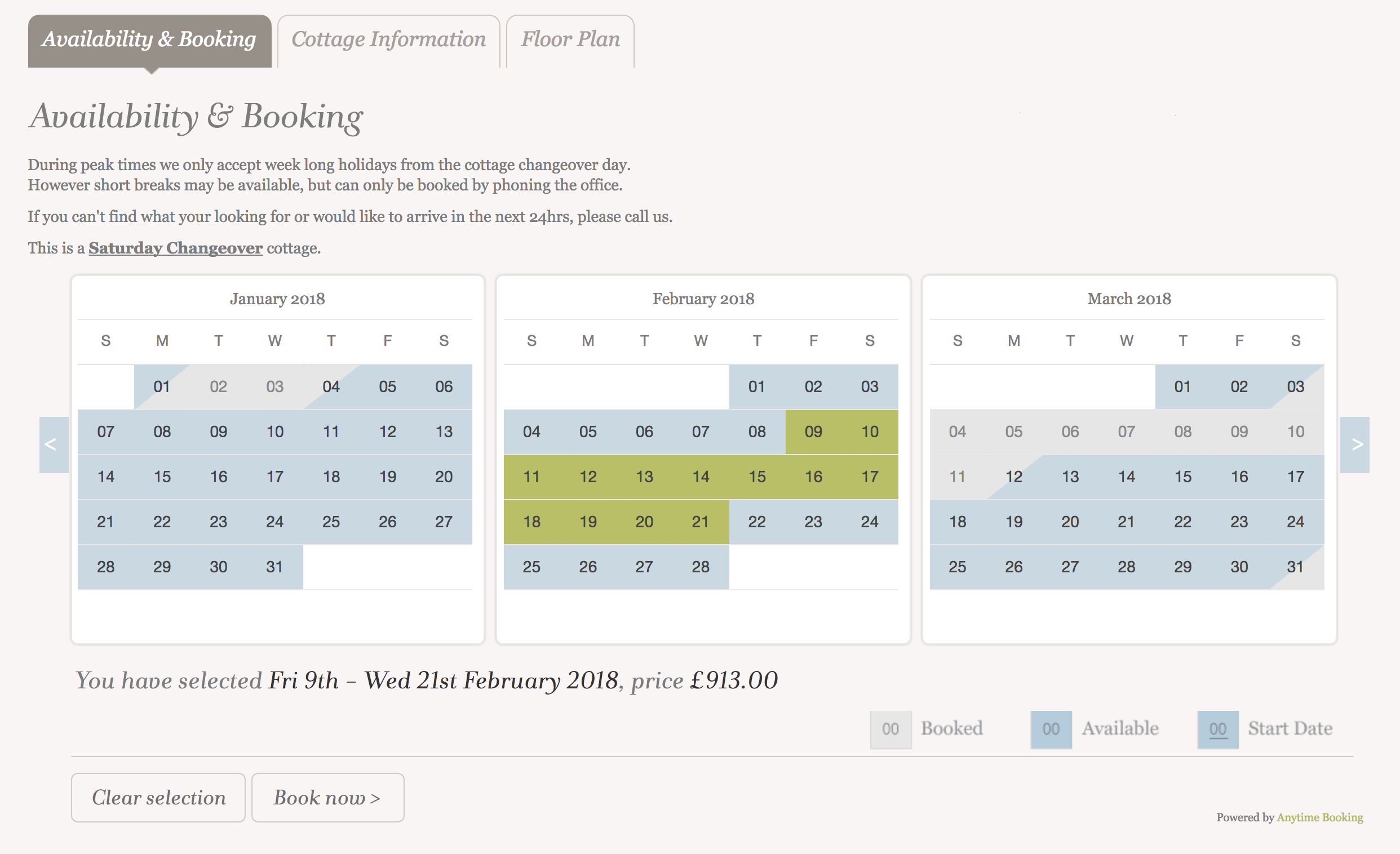 Default single calendar
You can generate our standard single unit calendar and ask your web developer to add in any styling to blend it into your website design. Or you can simply take our calendars out-of-the-box and paste them into your website.

"Excellent service. Excellent back-up. I can't fault this company!"
Sally Mead, Longthorns Farm