Technology helps you navigate both difficult and profitable times
There are echoes of March 2020 in the air following the announcement this week of another national lockdown, but having weathered the holiday madness of the summer, we all know how fast the holiday tidal wave comes at us when restrictions ease.
There is no debating that tourism has just experienced its toughest year, and we are not out of the woods yet. But tourism has a unique ability to lead growth. If you're a property manager or in outdoor hospitality and you plan your position in the market well, you'll be ready to enjoy that surge in growth. The majority of Anytime users reported a bumper summer and autumn in 2020 once free movement was allowed.
We are expecting a similar story this year. It will be bumpy to start with as we move out of lockdown and back into tiered regions, but now is the time to really look at how your website and online booking system are working for your business, or to adopt a system if you haven't done so already.
Investing in a well-supported booking management service like Anytime will be the most important thing you can do in 2021
We've been busy all the way through the pandemic supporting clients as they implement new strategies, and we continue to see an uptick in enquiries here at Anytime. After a challenging year, more outdoor hospitality businesses than ever are looking for solutions to better manage their bookings.
Owners are asking for help to increase the occupancy of every property or pitch when they are open, how to best organise communications to guests from different regions, or simply to find more efficient ways to handle dreaded cancellations, or to communicate in a more contactless way to their guests from booking to arrival when holidays surge back again.
Investing in technology is crucial. You have already had to adapt to so many changes in the past year, so looking for ways to future-proof your operations is the natural next step. Having a beautiful, inviting website, an integrated online booking system and a secure payment gateway, combined with seamless communication to the guest is more important than ever before.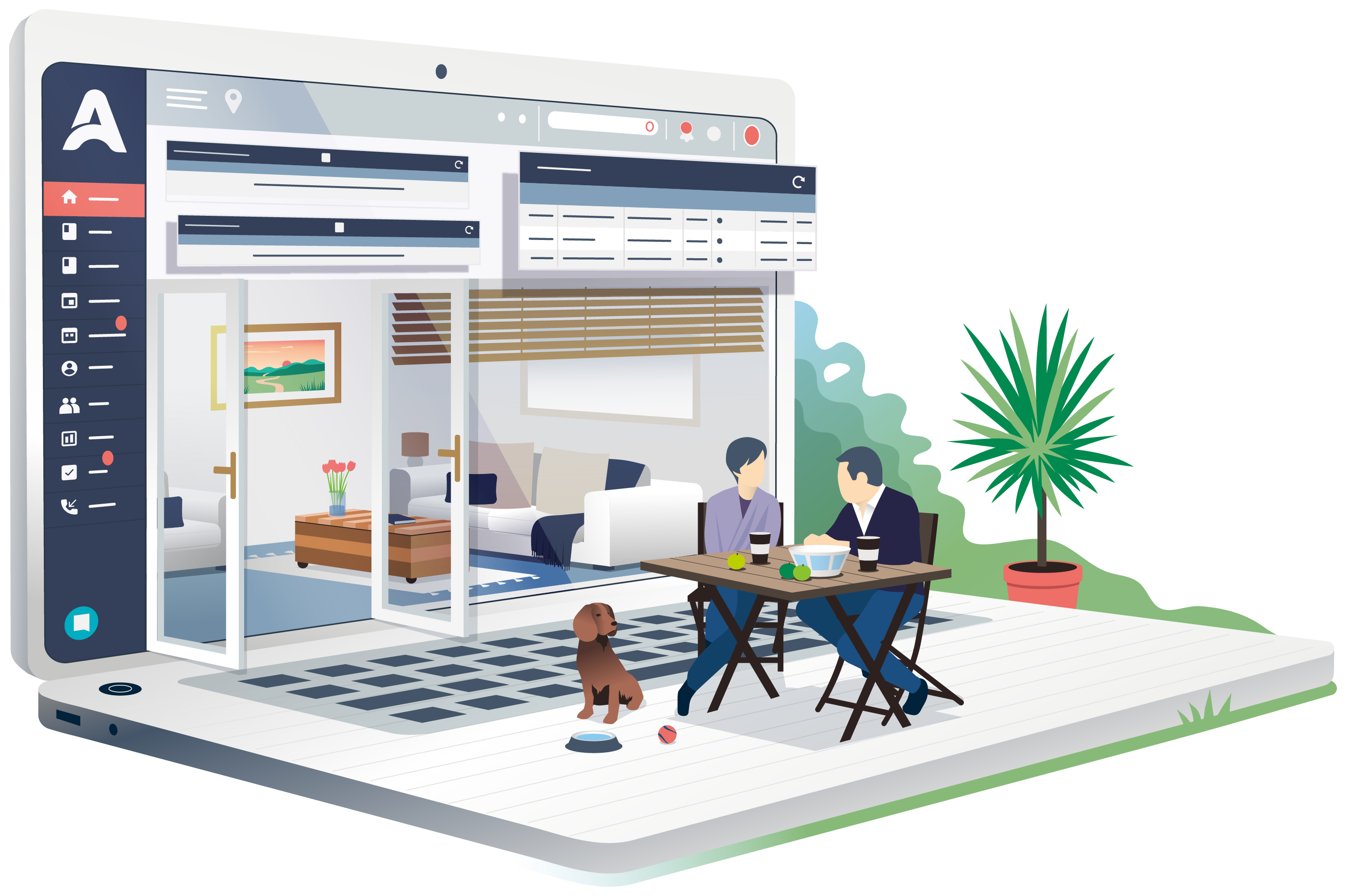 Exceptional service from the team backed up by a first class system. Without the flexibility and reliability of the system we would not have been able to operate as we did during this exceptional and challenging season.
Well done everybody.

Key ways in which using our technology will help

There are so many reasons why tech is the way forward in the outdoor holiday market. Here are a few:
You can showcase who you are to the world with ease
A great website and styled online booking process helps you sell your brand, engage with potential guests and increase booking conversions.
Position yourself for more commission-free direct bookings
The pandemic has increased the demand for guests to deal with destinations direct. Make sure you can take advantage of that; gone are the days of enquiry forms.
Develop an online marketing strategy
With an online booking system, booking management becomes so much easier. You can join up all the dots to communicate to your guests effortlessly, creating loyalty and repeat business.
Keep on top of your processes and decision making
With automation, you can respond to changes in the market much faster. Hear the news and pivot. Offer discounts, accommodate last minute bookings, make changes to any of your rules. Your system can always reflect your business strategy.
Respond to trends and ongoing restrictions due to the pandemic
Anytime will help you identify where your guests are from whilst we navigate through tiered regions so you can operate in line with guidance, track covid-related cancellations and resell to safe zones. You can send out bespoke communications and offer booking protection for sickness.
Have more people on your side
If you choose a system like ours with a team actively involved in your set up and ongoing support, you will always find solutions faster. It's important not to feel alone!
Grow your network
Connect with other services through our partnerships, offer more to your visitors, and use social media to spread the word. You'll never look back.
Keep moving forward
While lockdown at the beginning of a new year may seem bleak, this time it's very different. There are approved vaccines being rolled out as we speak and if one thing is for certain based on our experience of 2020, we are in for 'staycations on steroids' when the doors are flung back open.
Recovery from the pandemic is going to drive holidays in the UK to a peak we've possibly never witnessed, even busier than the summer of 2020. We highly recommend that park owners and property managers put the software and support in place to enable them to adapt quickly to changing trends and guest expectations.
Improve your online booking strategy