Can you protect your booking revenue in the event of unforeseen cancellations?
We have seen some very difficult times recently, with many holidays cancelled and some refund models and insurances becoming unsustainable – as seen by the recent news that Mastercancel is withdrawing from the UK market. There is no magic fix for guaranteeing booking revenue when a guest cancels a holiday. It is highly unlikely now that anyone will find comprehensive refund protection for lockdown situations due to pandemics.
But there are options out there to help you. We have teamed up with Booking Protect to both increase consumer confidence, and to help you hold on to booking revenue you've already collected if a guest cancels.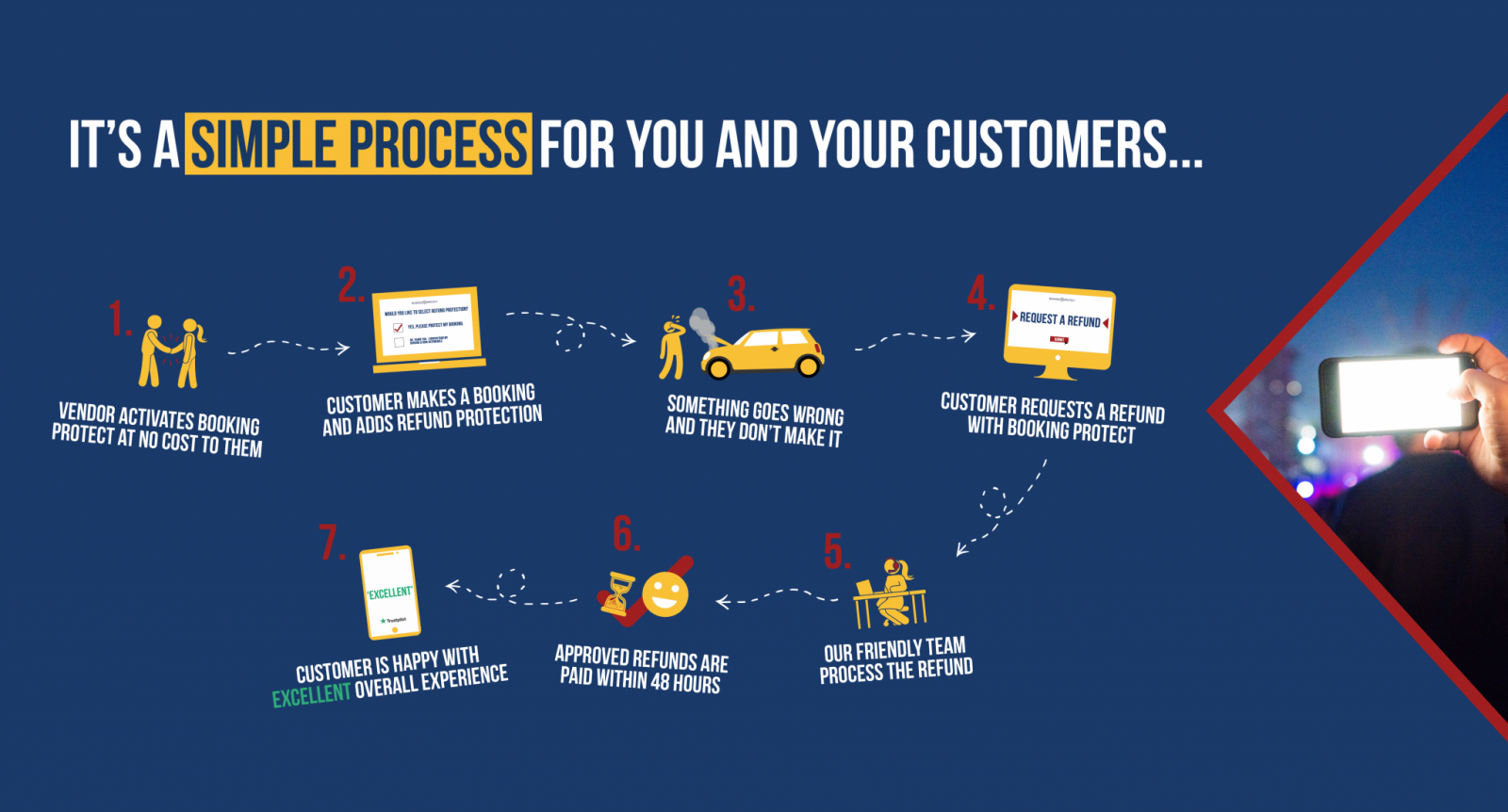 Who is Booking Protect?
Booking Protect is a leading refund protection specialist in the UK with a different approach to refunds.
Benefits to guests
Our clients can use the integration to offer their guests the option to purchase refund protection at the same time as their holidays online. Should a guest be unable to attend a holiday due to a number of unexpected circumstances, including illness, they will be given a full refund by Booking Protect, increasing confidence to book.
Benefits to you
Campsite owners, holiday park operators and holiday let agency staff using Anytime will save time by passing over dealing with refund requests directly to the Booking Protect team. Every accommodation business working with us and using the Booking Protect integration will also receive commission on every refund protection product sold – making it a win-win for all involved.
A word from Booking Protect and from Anytime
Simon Mabb, CEO of Booking Protect, says: "We're delighted to partner with such a prestigious company within the holiday sector. This will help us to strengthen our own reputation within the industry, and ultimately allow us to do what we do best – provide exceptional refund protection for those making a booking. Anytime Booking's customers will benefit from working with us, too. Our system is easy to integrate and use, with no set up costs or hidden fees. In fact, customers in the holiday market will actually make money through working with us as they'll receive commission for every sale made."
Vanessa Glossop, Head of Communications at Anytime Booking, says: "We see our partnership with Booking Protect as a massive step forward in our mission to help our clients to secure more bookings in the current uncertain climate, and beyond. Their guests will be able to book holidays with confidence, knowing they can add refund protection at check out, while businesses themselves add a new revenue stream to the mix in commission. What's not to like?"
Want to find out more?
Talk to the
Booking Protect team
directly to decide if they are the right protection for you.
Then drop us a line to get and up and running with
Anytime
!