An interactive map is a great way to ramp up your customer service by letting your guests choose the pitch, pod or cottage in a more visual way. We can either take one of your existing graphics or use one of our partners to design a map for you and we will then work the magic in digitising it.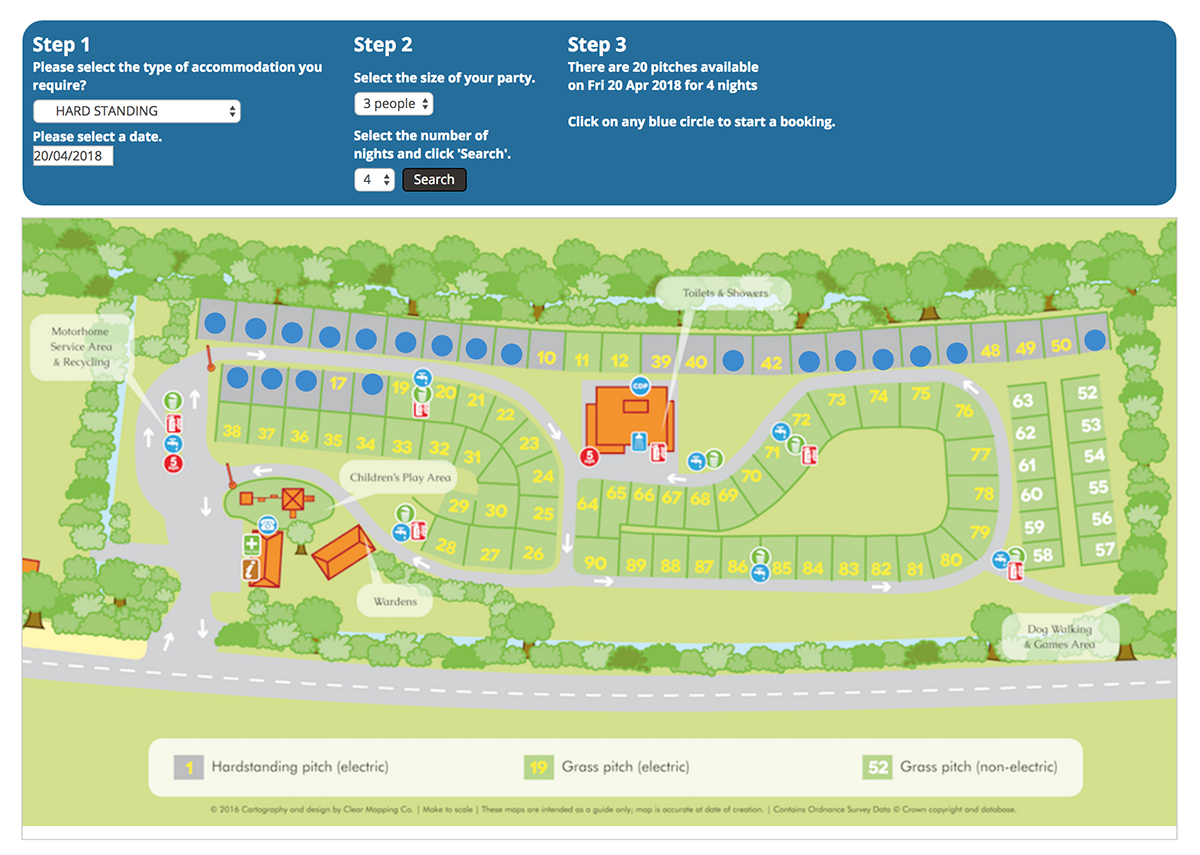 A visual step in the booking journey
This three-step booking process with an interactive map guides your customer through the type of pitch they would like, their desired dates, the number of people coming and the length of stay. Once the search is complete, a series of dots will appear above the remaining pitch availability. You can choose whether you'd like to display more information on the clickable dot or not.
Your guest is then guided through to our
responsive booking form
to complete their booking.


"Over recent months the enthusiastic and professional team at Anytime have proven themselves to be very capable and willing suppliers. With their help and on-site training, the adoption of the cost effective Anytime Booking application, for our new Experience Freedom accommodation offerings, was a smooth and painless process which allowed us to bring a new product to market quickly and successfully. "
Stephen Rowcroft, Caravan & Motorhome Club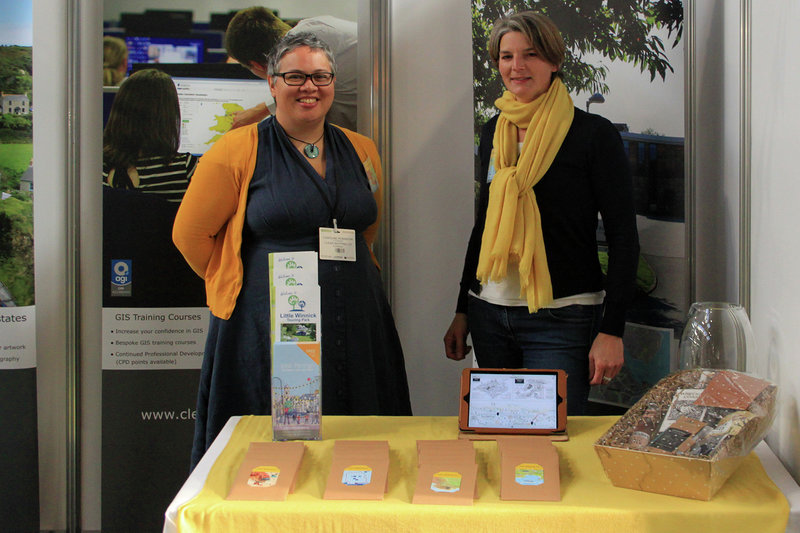 Clear Mapping Co.
Clear Mapping Company is an award-winning cartographic design consultancy. They design beautiful maps of our customers' holiday parks, campsites and glamping businesses to give an instant lay of the land to their prospective visitors.
When one of our clients has a site map designed for them by the Clear Mapping Company, we then provide the interactive element so that their guests can book accommodation directly through the site map which we embed on their website and which works seamlessly with their booking system.
Make-A-Map
Make-A-Map allows you to create interactive maps, complete with an easy to navigate image and user generated points of interest. 
Interactive maps encourage users to engage and explore, encouraging them to get a feel for the location.