Our channel management offering will save you valuable time. We've prioritised working with camping and holiday rental related travel websites to share real time availability and drive third-party bookings directly into your Anytime Booking diary.
Airbnb
Join global hospitality sharing agent AirBnB to promote your accommodation worldwide.
Learn more →
Away With The Kids
Featuring over 400 hand-picked, family-friendly places to stay in the UK and abroad, with an average of 21,000 unique visitors searching here for their perfect holiday each week
Learn more →
Booking.com
With a reach of 228 countries, link with one of the largest e-commerce travel companies in the world.
Learn more →
Campsites.co.uk
Advertise your camping, glamping or touring site with Campsites to increase exposure, generate bookings and fill empty pitches.
Learn more →
Canopy & Stars
Attract the right attention by connecting with these advocates of the small, independent, quirky and sustainable outdoor stay.
Learn more →
Cool Camping
Share your availability with one of the largest agents for cool camping in UK and Europe. 
Learn more →
Expedia
Maximise your reach and attract international travellers by linking into Expedia.
Learn more →
Glampsites
A specialist channel making it easy for glampers to search, find & book your glampsite online.
Learn more →
HomeAway
Put your home in front of a network of 50 sites covering 190 countries to advertise to global travellers looking for the perfect UK holiday.
Learn more →
Mulberry Cottages
Outstanding English holiday agent focusing on maximising your returns by providing tailored marketing to grow your business.
Learn more →
Pitchup
Connect to UK-based online campsite and holiday park booking website with more than 6000 listings across the UK, Europe and USA.
Learn more →
Quality Unearthed
A specialist channel for marketing your niche and unusual glamping accommodation.
Learn more →
Rentals United
Powerful channel management and streamlining service that will put your holiday rentals in front of +250 million worldwide travellers monthly.
Learn more →
TripAdvisor
Use this connection as your asset to help you stand out from the crowd, ensuring you are able to generate bookings all year round.
Learn more →
TXGB
Connect with Visit Englands' tourism exchange platform to consolidate your bookings management across multiple distributors with ease.
Learn more →
What is channel management, and why should I use it?
Channel management is a service we provide that links your Anytime Booking account, where you manage your availability and prices, with online sales platforms like Campsites.co.uk, Airbnb and Booking.com (sometimes known as OTAs or online travel agents).
We also link to distribution networks like Rentals United and TXGB to distribute your offering across many sales channels simultaneously.
This lets you automatically update your prices, availability and reservations on several platforms all at once. If you're selling pitches or properties on more than one online platform, channel management will carve through your admin, offering an efficient way to update your prices across all online channels with one action.
Using channel management will also mean that outside of peak season you are more likely to sell your holiday accommodation for a good price, taking the pressure off you to come up with some inventive marketing in the shoulder months.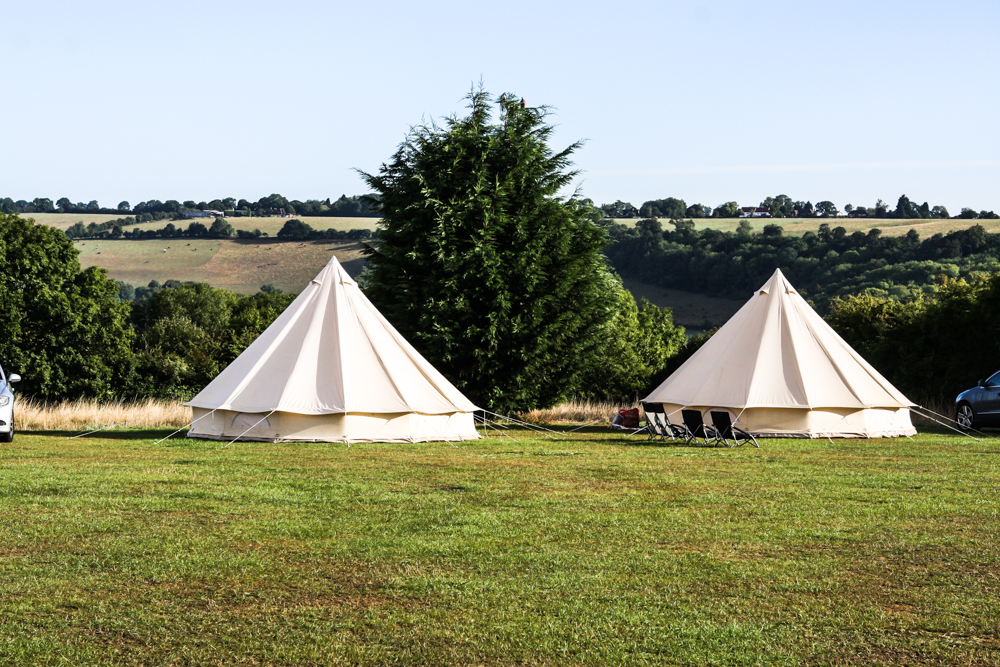 "Anytime has revolutionised my business. We now have a lot more spare time enabling us to serve our customers far better. Keeping track of payments, who is on site and who is arriving are all so simple – the system even sends out directions on its own! What better service can you give to your guests?"
Andrew Radford, Home Farm Camping and Caravan Park