The benefits of regional marketing in 2021 and beyond
When: Wednesday 27th January
Time: 11am GMT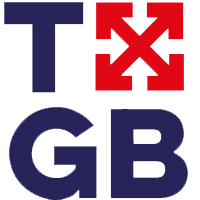 We are joined by Dan Simmons and Aisha Brannan-Grossett to talk you through the opportunity to diversify your distribution and reach more consumers using the Tourism Exchange GB central marketplace developed in conjunction with VisitBritain – bringing access to 50 Destination websites and unique distribution channels. Regional marketing will play a big part in winning business from the anticipated holiday boom in the UK as we recover from the current lockdown.
In addition, if you are based in the North of England, they will present how to capitalise on The Rugby League World Cup 2021.
This webinar is best for:
Existing Anytime users and accommodation business owners considering using us to power their bookings.
The first 30 minutes will be a presentation by us and the remaining 30 minutes is for general Q&A, so please come and join in!
Featured Speakers:
Dan Simmons
Head of Growth & Partnerships, TXGB
Wendy Harris
Co-founder & Managing Director, Anytime
Aisha Brannan-Grossett
Senior Marketing & Partnership Manager, TXGB
Vanessa Glossop
Communications Director, Anytime