The rise of the 3D tour to help guests find their dream holiday
When: Wednesday 7th April
Time: 10am GMT
Co-hosted with Chris Wood, Ocean 3D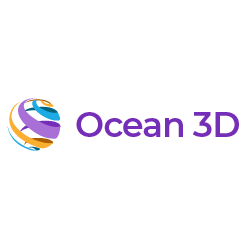 Join Chris Wood of Ocean 3D to learn more about how virtual reality photography scanning can give a real boost to your business marketing, elevating guest engagement, driving higher occupancy rates and increasing booking conversions through your website.
Ocean 3D is one of the leading 3D Virtual Reality (VR) photography scanning businesses in the UK. Based in Penzance, Cornwall.
This webinar is best for: agencies, self-catering, glamping, motorhome hire, holiday caravans
Existing Anytime users looking to offer pre-booking tours of their accommodation to their guests.
The first 30 minutes will be a presentation by us and the remaining 30 minutes is for general Q&A, so please come and join in!
Featured Speakers:
Vanessa Glossop
Communications Director, Anytime
Wendy Harris
Co-founder & Managing Director, Anytime